"Hello everypony, I'm Snogwritts! I'm just a young colt with big dreams!" - Snogwritts
Background
Edit
Snogwritts (commonly referred to as Snogs) is a young blue unicorn colt who centers in the areas of my little pony fanfic narrations and reviews. His cheerful yet formal personality brings some uniqueness to his voice which many of his fans known him for. Many perceive Snogwritts as an intellectual and talented young colt, while others think he's the storyteller to come to. He commonly works as an art commissioner and a grade school student. However, he's primarily a narrator who reads fanfics for the fun of it.
Brony Life
Edit
Snogwritts discovered the fandom while coming across many mlp fanworks on Miiverse and Tumblr. His only passion at the time was art and previously being part of the Kirby fandom. Since curiosity was the reason why he looked into the first episode, he soon got interested in the fandom.
According to his recent special, Snogwritts started his channel to improve his talents and meet new ponies. This was commonly his goal across all his videos thus far.
However, he has been teased for being a brony in the past, especially when his peers found out. As of the making of this article, Snogwritts recently joined the fandom and has been a brony for 1 year and a half.
The Equestrian Tales
Edit
This is the main series on his channel where he narrates fanfics from a variety of genres. Making a debut back in February 14th, 2016 with the first fanfic being, "Twilight hears the narrator."
During his development, Snogwritts wanted his traits to be represented through his OC. Originally, the little blue colt design used to be a stallion and had a way different cutiemark. In fact, his talents at first had nothing to do with storytelling at all. Instead, it was more of the music/art area.
However, this soon changed when he realized that he wouldn't be necessarily a, "kid," if he was a stallion. Therefore, Snogwritts made a complete redesign.
As a result, the final design came to be a little blue colt with a brown sweater. Snogwritts had his favorite colors in mind that'll blend in with the color scheme. Thus, in regardence with his cutie mark, he made sure the character had a quill to bring some of those elements.
Rewritten
Edit
This is a series where Snogwritts reviews a fanfic he has narrated and gives critiques on the story as a whole. His reviews has been well received by authors of those fanfics and he'll continue to create more. The series debuted on July 4th, 2016. A trailer has been made before the debut.
So far there are only 10 videos on the series, supposedly more will come soon.
Snogwritts is the youngest known youtuber in the fandom.
Snogwritts name was created after the British word, "Snog," and the suffix was inspired from the word, "scripts."
Snogwritts is the youngest member in the Rift Cafe.
Snogwritts is one of two colt OC analysts in the fandom.
He tends to have a fear of adults other than his own mother.
Snogwritts is known for being a, "jack of all trades." He can draw, voice act, edit, narrate, write, and animate which is the reason why he hasn't done many collaborations compared to other channels. A good example of this is his first audio drama, "Colt Dudman Vs. Ponyville."
Snogwritts catch phrase is, "nifty."
Snogwritts can speak three languages. English, Spanish, and Mandarin Chinese.
Snogwritts currently holds the world record for highest score in, "Ms. Pacman and Galaga Class Of 1981."In the 1981 arcade game,"Galaga" (Rapid Fire Mode). Evidence can be found in one of his vlogs. However, he has yet to submit his score.
Snogwritts audio drama, "Colt Dudman Vs Ponyville," was based on a true story.
Twilight Sparkle is Snogwritts mentor.
Youtube: https://www.youtube.com/channel/UCFaNvUXIwJW6_PZoXddP-kw
Deviantart: http://snogwritts.deviantart.com
Twitter: https://twitter.com/Snogwritts
Soundcloud: https://soundcloud.com/snogwritts-alt
Google Plus: https://plus.google.com/b/107512739562649467251/107512739562649467251/posts?pageId=107512739562649467251
Fimfiction: https://www.fimfiction.net/user/Snogwritts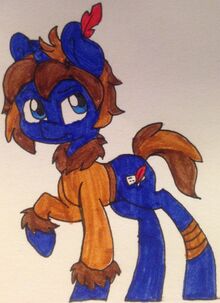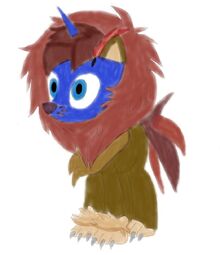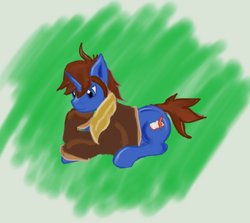 Ad blocker interference detected!
Wikia is a free-to-use site that makes money from advertising. We have a modified experience for viewers using ad blockers

Wikia is not accessible if you've made further modifications. Remove the custom ad blocker rule(s) and the page will load as expected.